How To: Dress to Impress at Prom
Multiple ideas suggesting how to do your hair, and makeup this prom season!
Hang on for a minute...we're trying to find some more stories you might like.
Prom is right around the corner! April 28th, 2018 at 8PM is the "Journey to Neverland" themed prom in Westminster. No idea what to wear, how to style your hair, or do your makeup? I have a few tips in mind that will help you achieve your desired look.
To begin, if you aren't wanting to spend a lot of money on a prom dress, there are multiple different options:
-Buy from a consignment store like Plato's Closet. All of the dresses are used, (probably worn once), but are half the price of a brand new dress.
-Try using online apps like the marketplace on Facebook, and Poshmark. On these platforms, dresses are sold from people in, or surrounding your local area. Most of the dresses are used, but once in a while there will be a few brand new ones.
Hair:
If you have a high neckline dress:
Try an updo!
If you have a halter dress:
Try a braid to the side!
If you have a V-Neck Dress:
Try loose beachy waves!
If you have a Mermaid dress:
Try Side-swept waves, or big curls
If you have a strappy dress:
Try a swept-back updo
Makeup:
If you aren't sure how to do these different makeup looks yourself, you can book an appointment at Ulta or Sephora. Youtube is also a very helpful tool, in which someone could guide you through a step-by-step tutorial.
Brown Eyes:
Blue Eyes:
Green Eyes: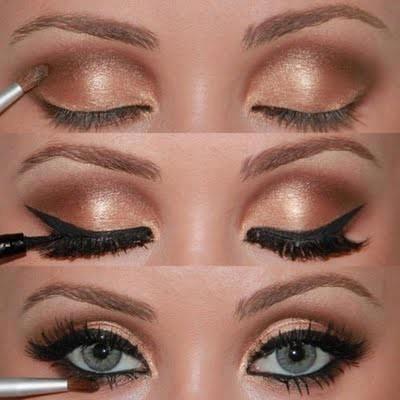 Prom is a significant event of your high school career. It is an opportunity to create an endless amount of memories, and of course you want to look your best while doing so!
About the Writer
Paige Reorda, Editor
18 year old, Senior. Eats Cosmo's pizza regularly, and considers her closest friends family. Fashion & Beauty trends are part of her everyday life. Some of her favorite artists include, Drake, Khalid, SZA, Post Malone, and many others.

After high school, she plans to attend Colorado State University and partake in the Design and Merchandising program, in hopes to land a career in Fashion Merchandising.